I don't only eat cake! This cake was really good!
I used
Kittee's strawberry cake
and then covered in vegan cream cheese icing, and a nice good portion of Ganache Icing (from VCTOTW and VWAV). Really nice! I put strawberry jam in between the layers for even more strawberry flavor. I had never made a strawberry cake until now.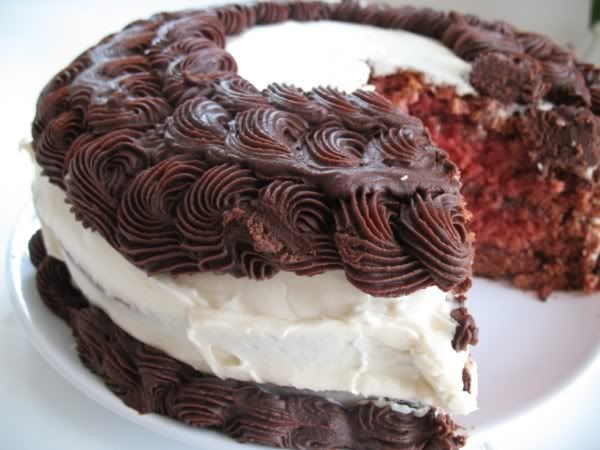 History of neapolitan http://en.wikipedia.org/wiki/Neapolitan_ice_cream