Hello all.
Thanks for bearing with us.
Brina has completely changed from that ill, sad kitty!
She had her feeding tube removed 3 days ago and has been eating on her own with no tube help for a week and a half, and eating with tube help before that.
She is friendly, the coarse fur on her back has become soft, she's very vocal and happy.
We recently moved and she enjoys hanging out on the stairs, and going on the balcony with her doggy brother.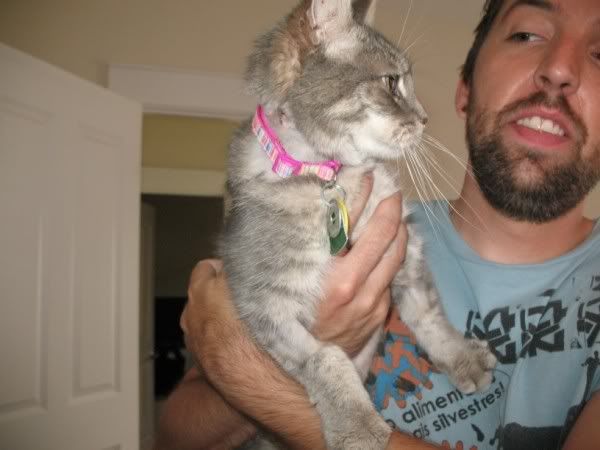 I will still be accepting donations until her bills are paid off, but I am so happy to announce the news that she appears to be recovered. Thank you for all your love and support. It means a lot to our family.