This is one of the best, if not the best cake I've made to date. It was boss! I used Bryanna Clark Grogan's recipe and once again, thanks to padraigin917 on PPK. Bryanna's a proven hit-maker! One layer was the cake recipe from BCG, the other layer was VCTOTW's chocolate cake but using some dark cocoa. I know it's not traditional but it's great. The birthday boy isn't vegetarian, but he's got milk allergies and enjoys my food. I don't want to be a bragger, but everyone really liked it. I'm proud of this cake. Bryanna's mousse is like most vegan mousse that I enjoy and I think it was a nice touch, lighter than a buttercream. I think it went really well.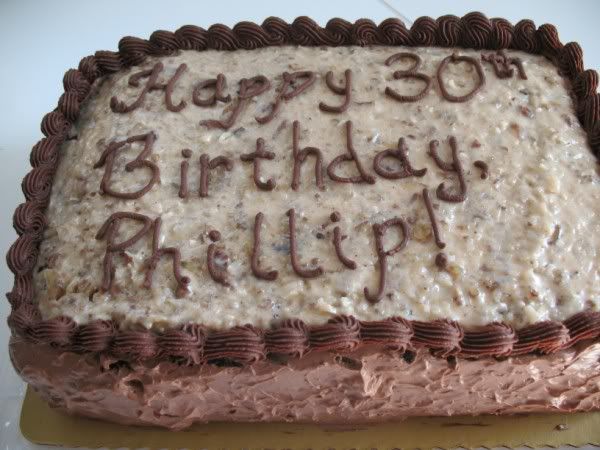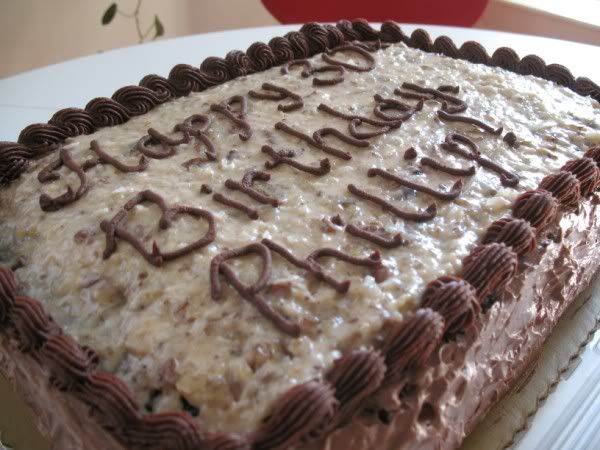 Next up is the
PPK Dal
. The roasting spices really made my mouth water. I am not natural at cooking Indian food. My palate can't tell what needs what, but for some reason it seemed really familiar. It's worth it to find and grind your spices. She says you can use mortar and pestle but go ahead and get a coffee grinder for spices.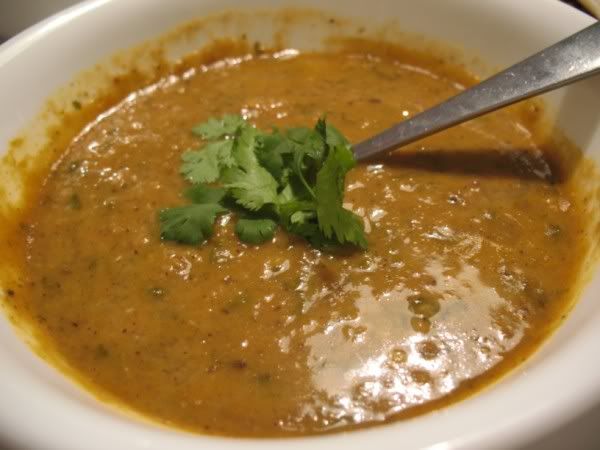 Next up is a mesh of 2 recipes. I used Bryanna's
Paneer
and a mix of her Saag and
Veggie Kitchen's
. I will be going back to that blog again for sure.
My version: veggie kitchen's method, but no ginger, and only 1 jalapeno. Spice mix is 4 cloves garlic, 1 tsp garam masala and 1 1/2 tsp cumin seeds. I did Bryanna's cream mixture, and used the 4Tb. margarine called for, for the spices. When cooking after adding the spinach, I only cooked a few minutes, to soften. Don't let it get really dry. I blended the cream and the spinach together.
Don't forget the parathas/roti. I didn't make them, got them at the Asian market in the frozen section. So flaky and good!
All together:
Lastly, I had an Orangesicle Spritzer which is really yummy! Just Orange soda and ice cream. Recipe idea from
Michael Chiarello
.