Oh my gosh. So good.
Not my recipe. It's from FatFreeVegan
I had a can of pumpkin left over (my cat had to have some) and I really didn't know what to do with it. I figured I'd make some pumpkin bread and it would be edible, and just okay. Well, this stuff was DELICIOUS. It's so moist (I hate that word) and good.
I did do it with the oil
I topped it with (probably 1/2 recipe) of the Cream Cheese icing from
VCTOTW
, except it had lemon extract instead of vanilla (you can also just add the same amount of lemon, so it will taste like both lemon and vanilla.)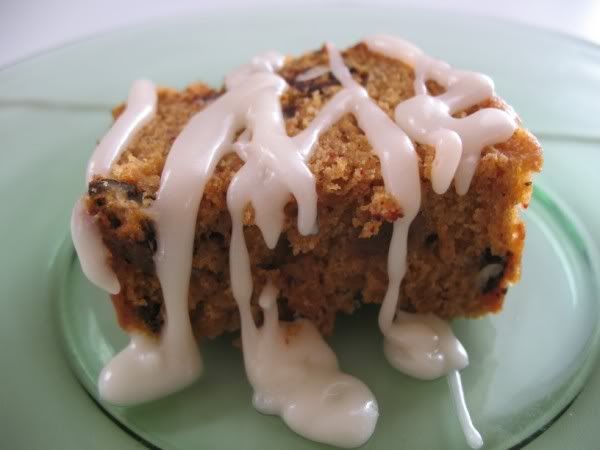 My omni co-workers raved about it. I'm not blowing my own horn. I am just saying.