This recipe really needs to be adjusted to YOUR personal taste, so the measurements are really up to you as far as the marinade goes. I cook the seitan twice, giving it a firm texture and crispy outside.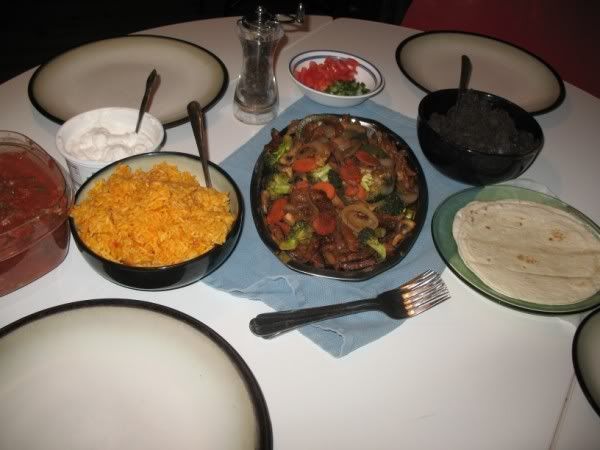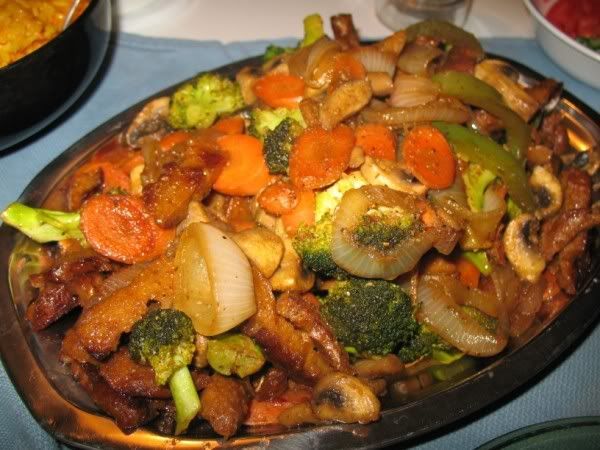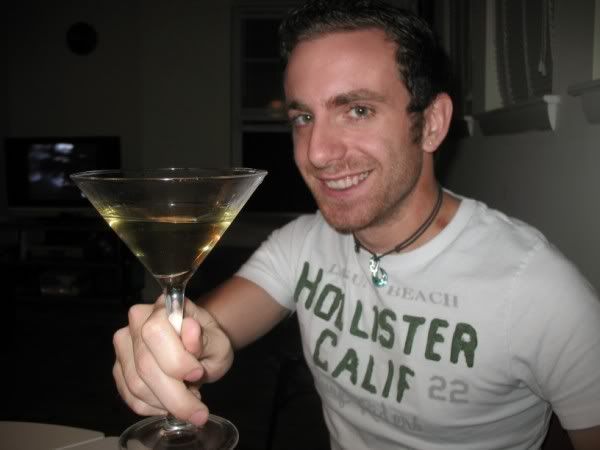 Makes about 6-7 small tortillas (serves 2 hungry people if you have rice and beans)
1 small onion, cut into rings
1 large unpeeled carrot, cut into coins (maybe 1/8 in thick)
handful (about 3/4 c) broccoli florets, chopped if large
5-6 small button mushrooms, quartered
1-1 1/2 c chicken-style seitan, cut into strips and sauteed
pack small flour tortillas
dry fajita seasoning (opt)
Marinade (equals about a half cup):
olive oil
lime juice from 1/2 decent lime
soy sauce/tamari
dash apple cider vinegar
Green Tabasco Sauce (it's really not spicy!)
agave nectar
salt/pepper
cumin
garlic powder
You will also maybe want some:
Guacamole (!!! Duh)
Salasa
Tofutti Sour Cream
Chopped Green Onion
Make marinade to taste. It has a really unique flavor, but it will work. You want it sort of acidic and a little sweet.
Place sauteed seitan in marinade. The longer it sits, the better. At least 30 min.
When ready to cook, have all of your ingredients ready, this cooks quickly like a stir-fry.
Heat a large, tall sided pan (MED-HI) and put a generous amount of canola oil. Heat oil until hot and add seitan strips. Stir frequently. You want them heated through and seared on the outside.
Remove from pan and add more oil and heat until oil is hot.
Add all vegetables and stir continuously for about a minute and add the rest of the marinade.
Cook until vegetables are tender-crisp. Some will have a slightly charred outside.
Adjust heat as necessary. Add a couple shakes of fajita seasoning (optional)
Add seitan back to pan and make sure everything is hot.
Serve immediately. Cover a plate of the tortillas with a wet paper towel and microwave 30 seconds to soften, then fill with the seitan and vegetables.