I made 3 different types of cupcakes: Red Velvet (from
Vegan Cupcakes Take Over The World
), Chocolate (Mom's Recipe) and Orange-Ginger (a recipe I modified, following the pictures) with coconut garnish. Velvet cupcakes had cream cheese icing (and Marzipan records!) and the white icing is buttercream, both from VCTOTW.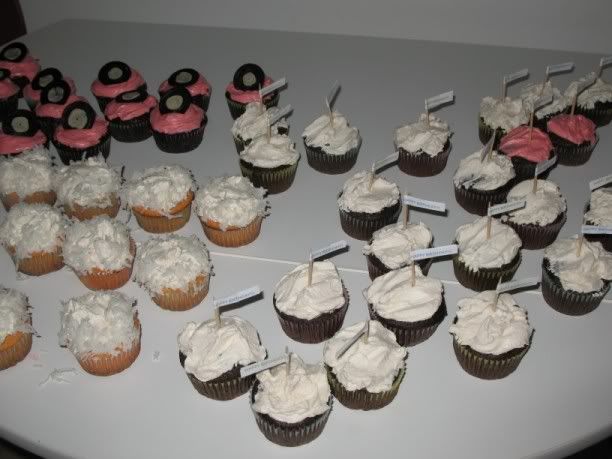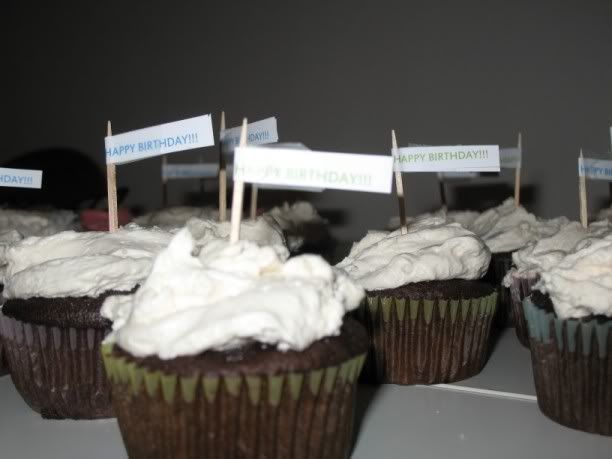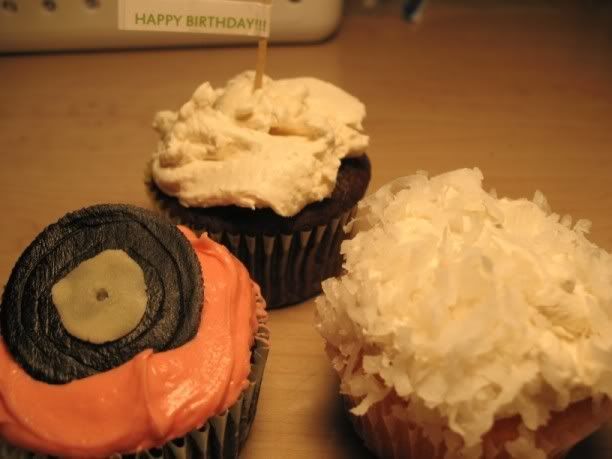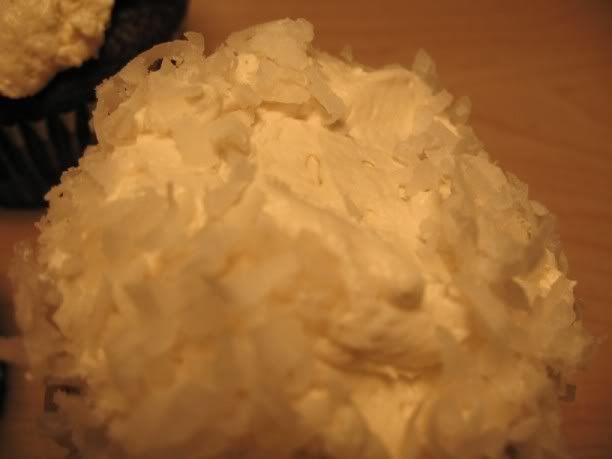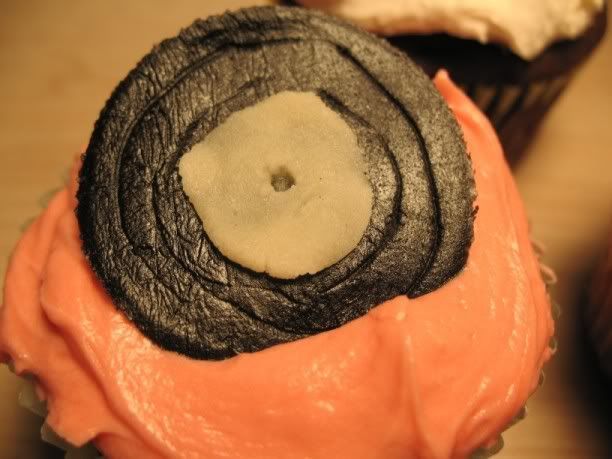 Orange-Ginger Cupcakes (Makes 10, still working on it. Modified from
La Dolce Vegan
's Yella Cake)
**3/4 c sugar
**1/4 c Earth Balance or other vegan margarine
**1 tsp NRG egg replacer+ 1 Tbsp water, mixed ntil frothy (or other egg replacer of your choice)
**1 tsp orange extract
**1/2- 3/4 tsp ground ginger
**1 1/2 cups flour
**1 1/4 tsp baking powder
**1/4 tsp salt
**3/4 c soymilk (maybe a little more to thin slightly)
Cream together sugar, NRG and water, margarine, and orange extract. Add baking powder, salt, soy milk, and ginger. Some small lumps are okay. Pour into lined cupcakes pans.
Bake at (preheated) 350 degrees for 17-20 min (until toothpick inserted in the middle of the cupcake comes out clean)