Moms- thank you for being moms. Especially my mom: thanks for being my mom. You rock and I really love you.
Chocolate Chip-Macadamia Nut Cookies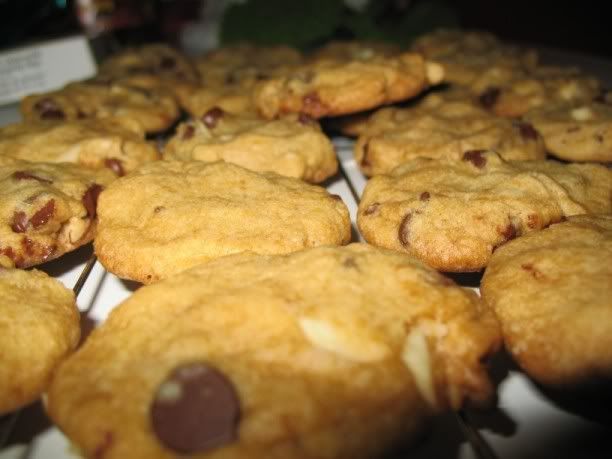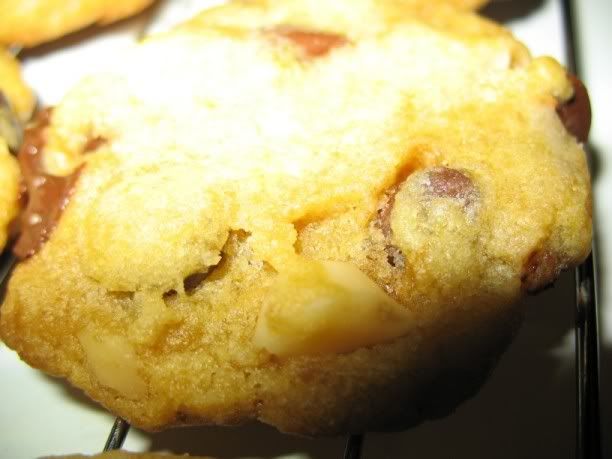 Chocolate-Cherry Thumbprint Cookies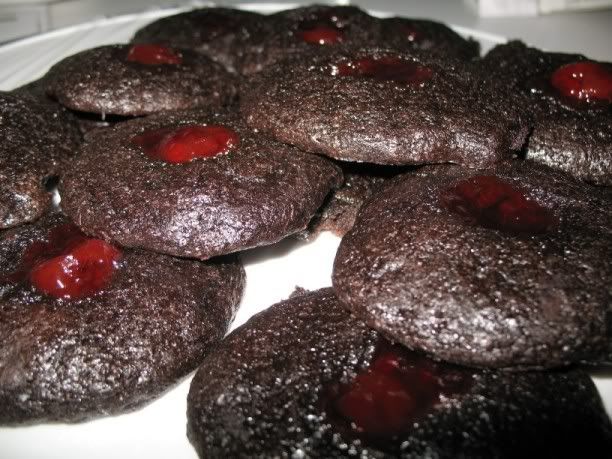 Chocolate Chip Macadamia- varian on VWAV Chocolate Chip Cookies: sub 1/2 c chopped macadamia nuts in replace of chocolate chips (keep the 1 c chocolate chips). Instead of 2 tsp vanilla extract, use 1 tsp each vanilla and almond extract
Thumbprint- also from VWAV, used Cherry Preserves
All packaged and ready to go (to my mom and boyfriend's mom).